Sunday, May 08, 2016
Aurora Alert 8-9 May, 2016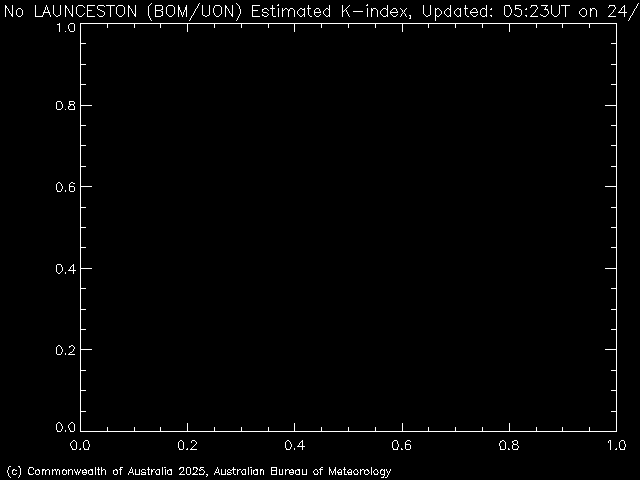 (Yes, this is the first alert since January) The Australian Space Weather Service (SWS ) has now issued a
Geomagnetic Warning
and
Geomagnetic Alert
for geomagnetic storms on 8-9 January UT from a coronal hole. A G3 storm occurred during daylight, the global Kp index is currently 6, and the Launceston Kindex is 5. Aurora are currently visible in New Zealand. The
NOAA site
has a predicted G1/G2 storm for tonight. If the
current conditions
persist there is a possibility we will get unaided eye visible aurora in Tasmania and possibly the Southern mainland. Evening and morning skies are Moon free, but currently most of Southern Australia is covered in thick cloud.
Dark sky sites have the best chance of seeing anything, and always allow around 5 minutes for your eyes to become dark adapted.
As always look to the south for shifting red/green glows, beams have been reported consistently over the last few aurora and a large green "blob" has been seen, as well as bright proton arcs and "picket fences".
Here is the near-real time satellite view of the clouds
http://satview.bom.gov.au/
Cloud cover predictions can be found at
SkippySky
.
The all sky aurora camera in Northern Tasmania at Cressy may be helpful.
<
http://www.ips.gov.au/Geophysical/4/2
>
SUBJ: IPS AURORA ALERT HIGH LATITUDES
ISSUED AT 0620 UT ON 08 May 2016 BY IPS RADIO AND SPACE SERVICES
FROM THE AUSTRALIAN SPACE FORECAST CENTRE
GEOMAGNETIC STORM IN PROGRESS. AURORA MAY BE OBSERVED
DURING LOCAL NIGHT TIME HOURS IN GOOD OBSERVING CONDITIONS
AT HIGH LATITUDES.
SUBJ: SWS GEOMAGNETIC DISTURBANCE WARNING 16/17
ISSUED AT 2337UT/06 MAY 2016
BY THE AUSTRALIAN SPACE FORECAST CENTRE.
The effects of high speed solar wind streams from two subsequent
coronal holes may raise the geomagnetic activity to minor storm
levels on 7, 8 and 9 May.
INCREASED GEOMAGNETIC ACTIVITY EXPECTED
DUE TO CORONAL HOLE HIGH SPEED WIND STREAM
FROM 07-09 MAY 2016
_____________________________________________________________
GEOMAGNETIC ACTIVITY FORECAST
07 May: Unsettled to minor storm
08 May: Unsettled to minor storm
09 May: Unsettled to minor storm
Further monitoring at
http://www.ips.gov.au
Labels: aurora