Saturday, November 07, 2015
Aurora Alert and Planet Dance (7-8 November)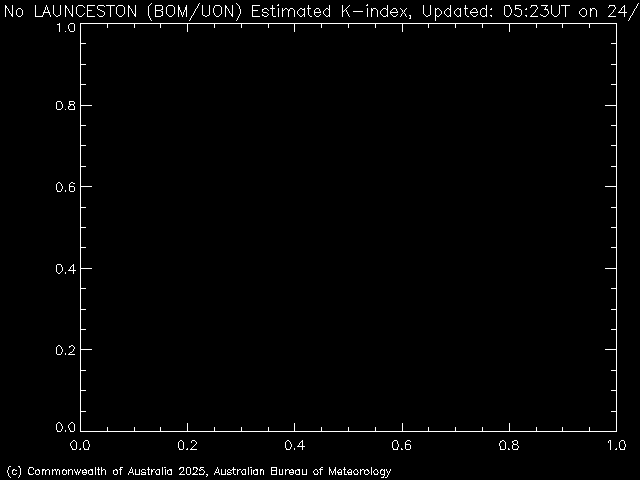 The
Australian Space Weather Service
has now issued an Aurora Alert and an Aurora Watch for possible aurora in Southern Australia for 7 November due to an on going G1-G2 geomagnetic storm from the CME impact which arrived earlier than predicted. Current Kp 6, Launcestion Kindex 5, Velocity: 562 km/sec Bz: -7.0 nT Density = 1.0 p/cc
While it is currently daylight, if the storm persists there is a good chance of aurora from night fall. The
NOAA site
has a predicted G1-G2 storm for 7 November UT, so the storm may persist into Sunday morning. It is likely that like previous storms there will be episodic bursts of high activity followed by lulls. In the last two geomagnetic storms the best views were from 11:30 pm - 12:30 am the following day.
If the storm does not decay before night fall (
current prediction
s are it persist until at least 8 pm AEDST) , there is a strong possibility we will get unaided eye visible aurora in both Tasmania and the lower Southern mainland. It looks like the weather will be reasonably clear of cloud for most of the South East for most the 7th. Evening skies are clear of the Moon, and the crescent Moon lines up with the bright planets on the morning of the 8th. For more details of the line-up see
http://astroblogger.blogspot.com.au/2015/11/the-crescent-moon-joins-line-up-of.html

Dark sky sites have the best chance of seeing anything, and always allow around 5 minutes for your eyes to become dark adapted
.
As always look to the south for shifting red/green glows,beams have been reported consistently over the last few aurora and a large green "blob" has been seen. Again, the last few storms have been episodic, so you way have to wait a bit for activity to come.
Here is the near-real time satellite view of the clouds
http://satview.bom.gov.au/
Cloud cover predictions can be found at
SkippySky
.
The all sky aurora camera in Northern Tasmania at Cressy may be helpful.
<
http://www.ips.gov.au/Geophysical/4/2
>
SUBJ: IPS AURORA ALERT HIGH LATITUDES
ISSUED AT 0520 UT ON 07 Nov 2015 BY IPS RADIO AND SPACE SERVICES
FROM THE AUSTRALIAN SPACE FORECAST CENTRE
GEOMAGNETIC STORM IN PROGRESS. AURORA MAY BE OBSERVED
DURING LOCAL NIGHT TIME HOURS IN GOOD OBSERVING CONDITIONS
AT HIGH LATITUDES.
Follow the progress of this event on the IPS web site
by following the links to the Space Weather Status Panel,
Home > Space Weather
IPS would appreciate any feedback from people observing an
aurora giving details of location and time. Please provide
details at:
http://www.ips.gov.au/Geophysical/2/5

Previous reports of observed aurora are archived under
http://www.ips.gov.au/mailman/listinfo/ips-aurora-sightings
----------------------------------------------------------------------------------------------------------------
SUBJ: IPS AURORA WATCH
ISSUED AT 0315 UT ON 07 Nov 2015 BY IPS RADIO AND SPACE SERVICES
FROM THE AUSTRALIAN SPACE FORECAST CENTRE
Minor to major geomagnetic storm is highly likely within the next 3
hours (Nov 07/0312 UT). The IMF Bz is been southward for at least 2
hours. There has been high solar wind speed in excess of 700 km/s
associated with the CME that arrived at Earth at 06/1825 UTC. The
combination of these two solar conditions is causing this storm
activity. Aurora sightings are highly likely during the local night of
7 Nov from Southern Australian regions, such as Tasmania and
Victoria.
Further monitoring at
http://www.ips.gov.au
Labels: aurora
Comments:
I seen a huge bright sphere in South Australia last night heading West. It was very beautiful.Did anyone else see this ? Or know what exactly it was? ����
I seen a huge bright sphere in South Australia last night heading West. It was very beautiful.Did anyone else see this ? Or know what exactly it was? ����
Post a Comment
<< Home