Tuesday, March 28, 2017
Geomagnetic warning and Aurora Happening NOW (28 March)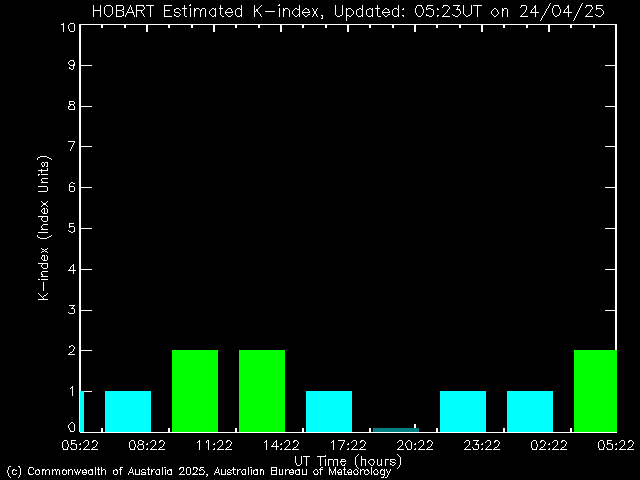 Unaided eye Aurora with beams are being reported over the past hour from multiple sites in Tasmania. The SWS has issued a
geomagnetic disturbance alert
. Hobart Kindex is 6 but other parameters are less exciting (Velocity: 720 km/sec Bz: 1.0 nT Density = 4.0 p/cc ) although we have had good aurora under these conditions before. Despite consistent reports at the moment conditions may fluctuate rapidly through the evening so there may be several bursts of short lived aurora, last night conditions stabilised around 11 with persistent aurora until around 1 am.
Dark sky sites have the best chance of seeing anything, and always allow around 5 minutes for your eyes to become dark adapted.
As always look to the south for shifting red/green glows, beams have been reported consistently over the last few aurora, as well as bright proton arcs and "picket fences".
Here is the near-real time satellite view of the clouds
http://satview.bom.gov.au/
Cloud cover predictions can be found at
SkippySky
.
The all sky aurora camera in Northern Tasmania at Cressy is being upgraded and is not yet online.
SUBJ: IPS GEOMAGNETIC DISTURBANCE ALERT
ISSUED AT 1010 UT ON 28 MAR 2017 BY IPS RADIO AND SPACE SERVICES
FROM THE AUSTRALIAN SPACE FORECAST CENTRE
MINOR (G1 - MINOR) GEOMAGNETIC DISTURBANCE IN PROGRESS (K OF 5 REACHED)
PRELIMINARY AUSTRALIAN REGION K INDICES FOR 28 03 17: 4335 ----
FOLLOW THE PROGRESS OF THIS EVENT ON THE IPS SPACE WEATHER STATUS PANEL,
HTTP://WWW.IPS.GOV.AU
> SPACE WEATHER
Labels: aurora